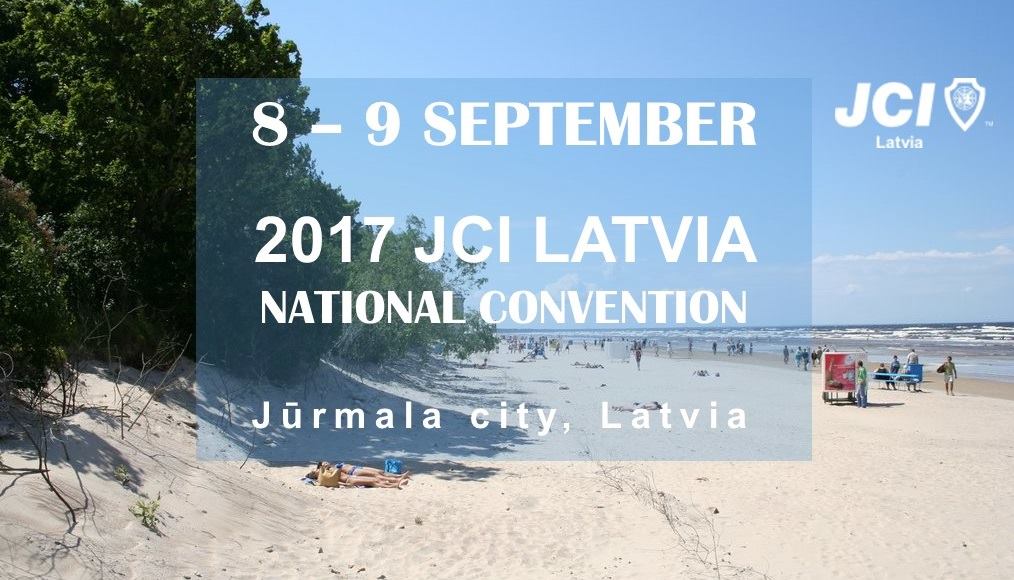 Ik gadu septembra otrajās brīvdienās JCI Latvia Nacionālais kongress pulcē JCI Latvia biedrus, senatorus, draugus un viesus no visas Latvijas un ārvalstīm, lai kopā interesanti un jēgpilni pavadītu laiku. Arī šogad JCI Jūrmala ar prieku gaidīs visus uz ikgadējo kopā sanākšanu atjaunotajā Semarah Hotel Lielupe viesnīcā jau piektdienas 8.septembra pēcpusdienā, piedāvājot piesātinātu izvēles izklaides programmu. Savukārt, sestdien, 9.septembrī notiks tradicionālā Ģenerālā Asambleja, kuras laikā 2017.gada Prezidija amatpersonas sniegs atskaites par padarīto un tiks ievēlētas JCI Latvia 2018.gada Prezidija amatpersonas. Paralēli tam sestdien notiks Apmācības ar iedvesmojošiem runātājiem un aizraujoša Biznesa un izklaides programma. Kongresu noslēgs izsmalcinātas GALA vakariņas, kam sekos krāšņa GALA Vikingu ballīte.
Tiekamies Jūrmalā – pilsētā uz viļņa!
JCI Latvia Nacionālā kongresa direktore Evita Biļčuka
Vairāk informācijas un reģistrācija pieejama
www.jcinc.lv.
//
Every year during the second week of September, JCI Latvia members, senators, friends and guests from all over Latvia and abroad gather at the JCI Latvia National Congress to spend meaningful time and have fun together. This year JCI Jurmala chapter is happy to welcome everyone to the beautiful and freshly renovated Semarah Hotel Lielupe. On Friday, September 8, afternoon a wide range of entertainment programs is offered. On Saturday, September 9, General Assembly will traditionally take place, during which 2017 National Board officials will report on the progress made during the year of their service and JCI Latvia national Board 2018 will be elected. Simultaneously, training with inspirational speakers and interesting Business and Entertainment Program are another option for National Convention participants. After day program GALA dinner will take place, followed by the magnificent GALA Viking Party.
Let us meet in Jūrmala – City on the wave!
JCI Latvia National Convention Director Evita Biļčuka
More information and registration available on
www.jcinc.lv.
#JCI
#JciLatvia
#Jurmala
#JCIJurmala
#Latvia
#SemaraH
#SemaraHHotelLielupe
#GlobalLeadership
#ActiveCitizens
#BeBetter
#WeAreJCI
#PersonalDevelopment
#businessprogram
#VikingBall
#GA
#GeneralAssembly
#JCIelections